Valet Trays
The proper home for the items emptied from your pocket at the end of the day. With the grain side of the leather facing up the valet is attractive to make a pile of items look like intentional style. The flesh side down provides a soft surface to protect the furniture or counter it rests on.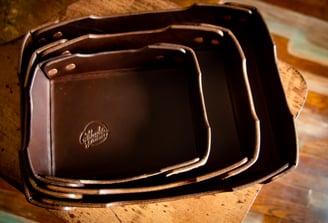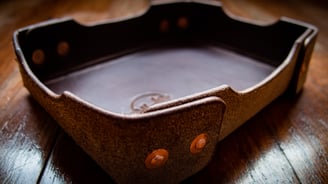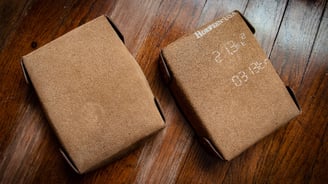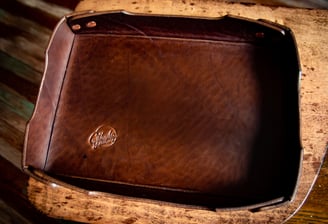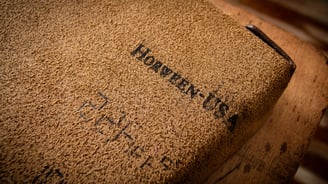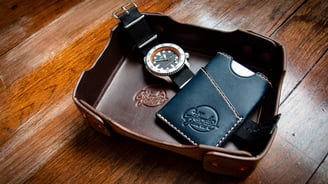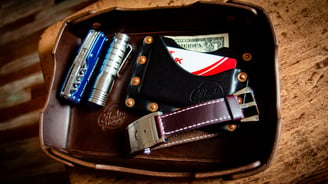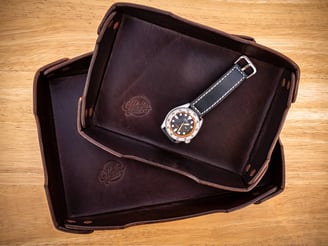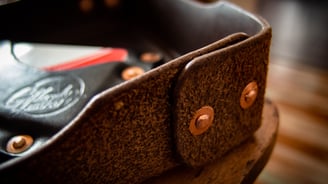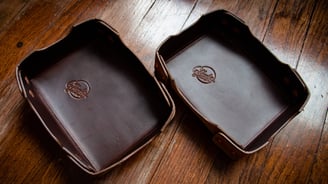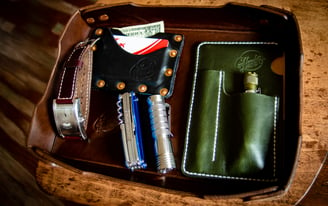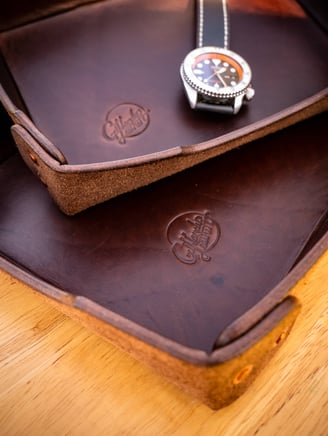 Three sizes to choose from...
Regular - 6 x 4.5 inches

Large - 8 x 5.5 inches

Extra Large - 10 x 7 inches
This type of natural tanning process uses tannin extracted from plants (mimosa, chestnut, quebracho, tara, etc. etc.). Vegetable tanning is a prolonged process taking several months for each hide, that is considered an art. The formulas used by each tannery is a well-kept secret, a result of a careful blending of culture and knowledge, passed down through the generations. It is also considerably more environmentally friendly than other more widely used tanning processes, such as chrome-tanning.
Each skin is unique: this uniqueness means that it does not have a uniform appearance, which represents the leather quality. The exclusive material is subject to the same wear as the person who uses our half cases; the skin will gradually acquire that worn look that every person gets with life.
Vegetable-tanned leather absorbs the traces of our life, it matures, it tans under the sun, it reveals the signs of time and uses it as the most personal expression of naturalness and truth. As you use our veg-tan leather goods they will develop a unique patina all their own.