Belts
Crafted from leather made specifically for belts. They are cut from the parts of the hide that will resist stretch, maintaining their fit. For comfort and look, edges are rounded and hand burnished. Premium hardware is used to match the durability of the leather.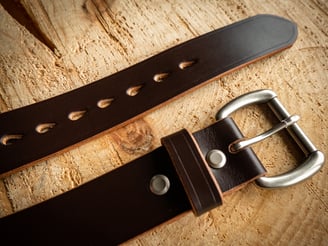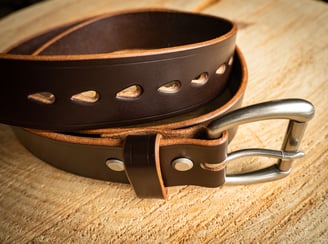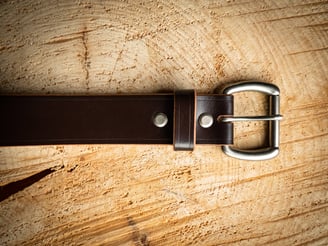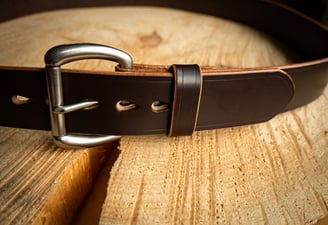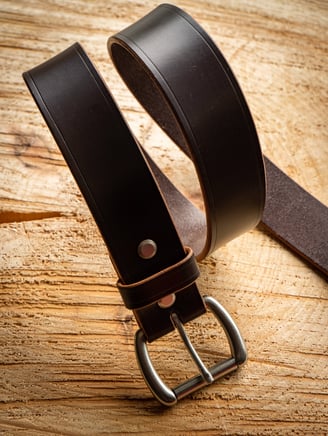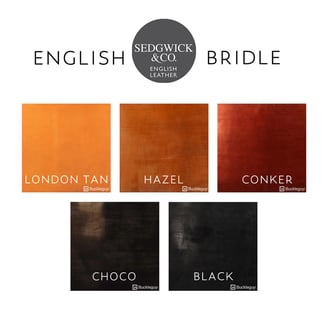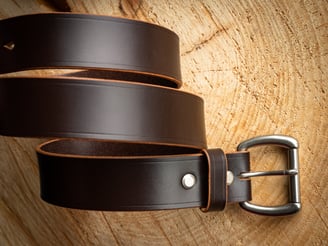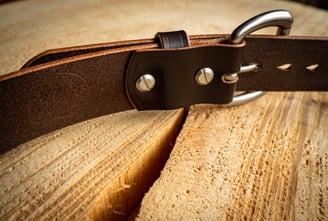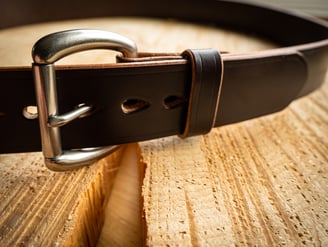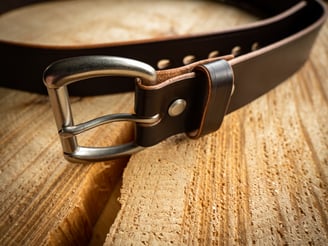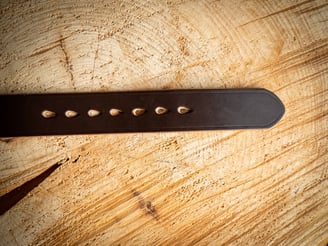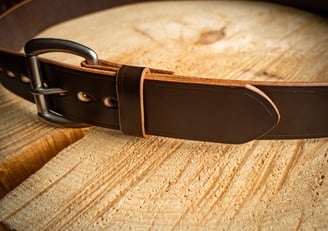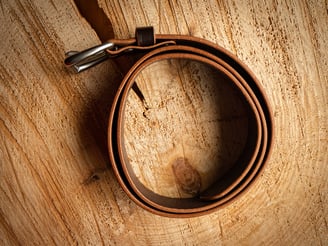 We are happy to create your custom fitted belt in the color leather and hardware of your choice, just let me know.
***Belts are typically a custom order for size. When checking out, be sure to note the length from where the leather folds over the buckle to your favorite hole on your old belt. Double check this measurement! We do not want to disappoint anyone, but we can not refund custom belts because of an incorrect measurement.
This type of natural tanning process uses tannin extracted from plants (mimosa, chestnut, quebracho, tara, etc. etc.). Vegetable tanning is a prolonged process taking several months for each hide, that is considered an art. The formulas used by each tannery is a well-kept secret, a result of a careful blending of culture and knowledge, passed down through the generations. It is also considerably more environmentally friendly than other more widely used tanning processes, such as chrome-tanning.
Each skin is unique: this uniqueness means that it does not have a uniform appearance, which represents the leather quality. The exclusive material is subject to the same wear as the person who uses our half cases; the skin will gradually acquire that worn look that every person gets with life.
Vegetable-tanned leather absorbs the traces of our life, it matures, it tans under the sun, it reveals the signs of time and uses it as the most personal expression of naturalness and truth. As you use our veg-tan leather goods they will develop a unique patina all their own.